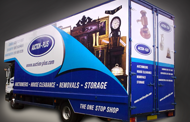 Truck Livery & Trailer Graphics
Having your trucks / trailers branded with your corporate colours and looking professional at all times is vital to any good fleet management programme. The materials we use, are of the highest quality and we control the entire process from start to finish. Wrap.ie is well on its way to becoming Ireland's only 3M certified installer and our team is continuously trained to ensure the absolutely best finish possible, with the shortest possible downtime.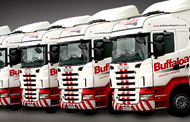 Truck Branding
We will work closely with you or your marketing team throughout the design process, to ensure the branding utilises your vehicles to their fullest potential. We have experience in branding large trucks, buses and trailers. Our skilled team know the curves, contours and working part placements of your vehicle. We carefully adjust the graphic placement to ensure your corporate identity is not obstructed by the mechanical workings of locks, handles, badges and trims.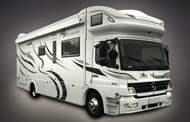 Durability
To ensure a long lasting finish, all vinyl aplications are carefully laminated and heat selaed using only high quality materials and matching laminates. Many inferior wraps begin to fade within weeks of application.
Colours begin to dull down, bubbles appear where air has'nt been released sufficiently. We only use and will only ever use approved materials with warranties. 3m are the market leaders in long life vehicle personalisation films and we are proud of our association with them and their products.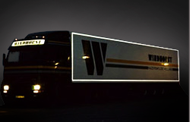 Benefits
Ensures your trucks look brand new and professional at all times.
Individual panels can be replaced if damage occurs in small areas.
Long lasting protection backed with a 10 year guarantee.
Is completely removable when selling your vehicle or returning it on lease expiration.
Can promote short term campaigns / offers.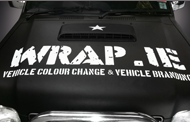 Quote Me
We can provide you with all kinds of long term branding solutions that will last the test of time. All backed up with the 10 year 3M guarantee. Even short term promotional campaigns on your trucks or trailers can be designed for you. Are Your Fleet Graphics causing you concern? Then Talk to us today about our Fleet Graphics Maintenance Programme.