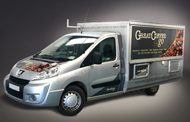 Vehicle Branding
A process where a vehicle is wrapped in a printed and laminated material that promotes your goods or services. It's an eye-catching and unique advertising tool that is working and promoting your business 24 Hours a day.
We only use 3M high quality vinyl for all our wraps and once our skilled team of professionals have finished your vehicle the result is flawless. So much so you wouldn't even know its been wrapped! Coupled with a 10 year warranty, it's a winning combination.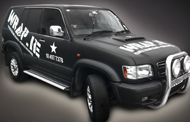 Full Colour Change
A process by which you change the entire vehicle colour. Popular colours are Matte Blacks or Gloss Whites. So whether you want to turn your pride and joy into a mean machine with a matte black finish, or girly up your mini with a full gloss bright pink wrap, the sky really is the limit with our full colour change process.
Not only does it protects the paint work of new cars but can breathe life into old cars too. Many of our customers who cant find the right colour of car; have wrapped cars in the colour of their choosing. It's a simple process and all that can hold you back is your imagination.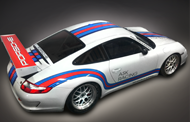 Personalisation
Wraps do not need to be applied to the entire body of the car, you can choose to personalise your car by applying vinyl to only certain areas. Common areas personalised, are bonnets, roofs, spoilers, wing mirrors and interior parts. Whether you want a subtle change to give your car some character or want to make a big statement to stand out from the crowd, it's simple for us to improve the look of your car, while spending a little.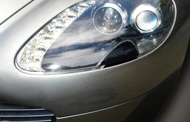 Benefits of vehicle colour changes
Changes the colour quickly and easily
Protects and preserves the original paint work
Can increase the resale value and speed of sale
Adds Value to the vehicle by being unique and a true one-off
Does not affect the Log book Information and is totally street legal
Can be removed at any time to return the car to its original untouched paintwork.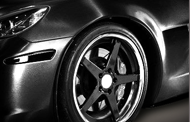 How to get a Quote
Simply fill in the quick quotation contact form, or go to the Contact Us page. Enter your details and then we will get back to you with a quotation.
Colours / Styles Available
Below is a list of just some of the 3M high quality vinyl wraps available. These can be utilised for vehicle personalisation or even a full colour change. This list is continually being developed so check back regularly for new colour updates. Simply fill in the quick quotation form and then one of our team will be in contact with you to begin your vehicles transformation.
GLOSS
CARBON FIBER
SATIN
MATTE
BRUSHED METAL